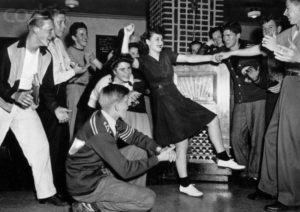 If you are currently parenting toddlers, you probably tell yourself daily (over a glass of wine or six) that it's just a phase.  The assertion of independence, the tantrums, the sleep deprivation…I could go on.  But as someone who is currently parenting at both ends of this spectrum I have to tell you to buckle up butter cup. That light at the end of the tunnel is really, really far away.
You will, after the toddler years, hit this wonderful twilight zone of time where your darlings suddenly seem to understand the importance of wearing pants, and you might actually get out the door without losing your mind and even make it to places on time. I know!!!! It's crazy talk!  But wait, there's more.  You will suddenly feel somewhat rested and in control of your life.  You might even make the brave and noble decision to purchase new furniture or, and yes this is really hard to imagine I know, make dinners that your children will eat!  It's like a dream really.  A beautiful parenting paradise.  And you will think to yourself, "I've got this.  I am a parenting pro. "  And then, suddenly and without warning, your little darling or darlings become pre-teens.  Pre-teens and teens are really in same category here because the only difference is that the teens are taller and can drive, otherwise, the same. And suddenly, you will no longer have any control over your life, punctuality will again become a joke, you will be stocking the pantry with boxes of wine (because braces are expensive and you can only afford the cheap stuff now),  and that new furniture, let's just say party food is always full of artificial colour.  All of a sudden you will be entering the world of parenting giant toddlers….And here are the reasons why nothing really changes:
1.) Bedtime:  Babies and especially toddlers are notoriously good at avoiding sleep.  The never ending trips out of bed because apparently bedtime is a cause for extreme thirst (drinks of water) and hunger (but I'm STARVING), and monsters, and missing stuffies, and one more story and one more hug etc etc.  It can literally drive a person to the edge of sanity.  If you are one of the lucky ones, your children will at some point learn to go to sleep a little more easily and actually stay asleep, thus the parenting paradise I mentioned earlier.  Once the pre-teens/teens hit, you will again have children that refuse to go to sleep.  Also appearing to have constant and spontaneous needs for drink and food, only now you will also be battling the television or the all consuming cell phone.  "So just go to bed" you may be thinking, but no.  Toddlers may be awake because they can't explain why they can't sleep, but pre-teens/teens are often awake because they won't explain why they can't sleep.  So, now my dear parents, you will lay awake in your own bed all night worrying yourself into a frenzy about what could be wrong.  Is it school?  Is it a friend?  Have they joined a cult? Did they start an underground smuggling ring of snacks filled with artificial colour? Worry, worry, and no sleep.  And we have officially returned to the land of total exhaustion.
2.)  Morning Routines:  Yes, toddlers are typically early risers, but that doesn't mean they care what your agenda is.  They just happen to be up early.  The fact that you want them to be ready to go somewhere on time is irrelevant.  Guess what?  pre-teens/teens also don't care.  Even when the agenda is their own!!!! Early morning sports or other extra-curriculars that they love during waking hours? Meh. School? Super meh.  Have you ever tried to wake up a pre-teen/teen? It will challenge you to the very core of your being.  The very core….I don't want to compare the experience to climbing Everest but….there will be screaming, crying, begging, pleading, bribery, threats, the sudden and inexplicable inability to locate a left shoe….sound familiar yet?  And guess what?  There goes that precious punctuality you had come to cherish.
3.)  Food:  Toddlers will eat boogers, bugs, dirt and other assorted delicacies, but the mere appearance of a vegetable or a new food on their plate will send them running like you have just tried to feed them rat poison.  You constantly worry about whether or not they are getting enough to eat and the proper nutrients.  Guess what?  Food issues all return in the pre-teen/teen years. Pre-teens/teens will eat literally anything that has artificial color, saturated fats, artificial flavor and essentially anything that comes out of a vending machine.  They have their own money and often access to a local corner store or school cafeteria and you can no longer monitor and police everything that they put in their mouths.  So we are back to constant worry about nutrition and fights over healthy meals.  I will admit that pre-teens/teens bring a whole new food issue.  Cost of groceries….seriously, I can walk into my house and leave $400 worth of groceries on the kitchen floor while I run to go pee and come back out to find it all mysteriously gone.  Except of course the broccoli.  They are kind enough to leave that behind.  See, this is another reason why you will now be drinking wine from a box.  Silent, ravenous ninjas.
4.)  Music and Television:  Toddler years are filled with music and television that no one understands.  "Teletubbies", "The Wiggles", and the always awesome and rage inducing "Caillou." Your road trips will be filled with the sounds of whatever kid friendly music they love at that moment.  Today, I had to hit repeat on Bing Crosby's rendition of "Jingle Bells" more than thirty times because it is my two and a half year old's current favorite.  I used to like it….Fast forward to the pre-teen/teen years….I could seriously live my entire life as a parent with Youtube.  If my pre-teen tries one more of those godforsaken Youtube challenges, or explains to me again that everything will be ok because he is going to be a famous Youtuber one day and make tons of money being, as far as I can tell, a jackass, there will not be enough boxed wine on this planet to keep my sanity intact.  And music? Music?  I shudder….have you leaned how to "dab" yet?  Or "juju on that beat"? You will….oh yes….you will.  See? Music and television that no one understands.
5.)  Clothing:  Toddlers usually have very specific clothing preferences. My four year old only wore shirts with dinosaurs on them.  My two and a half year old wants to wear a princess dress every single day.  It's white.  I guess I should be happy that she stopped insisting on dressing as a unicorn every single day.  That costume is also white.  So is my favorite wine, but I digress….even though toddlers may insist on wearing a certain theme or color, you can usually force them to leave the house looking presentable and relatively clean with faces washed and teeth brushed. You know, on a good day.  Pre-teens/teens also have very specific ideas and demands regarding their attire.  The problem is that they are much bigger than toddlers, and angrier, and supposedly capable of washing their own faces and brushing their own teeth.  But they don't…they just don't.  Oh, and if you think taking a pre-teen/teen shopping for clothing would be easier than taking your toddler shopping for clothing, you are in for a world of hurt in a few years.  A world of hurt my friend.
6.) Tantrums:  Oh the toddler tantrums.  The screaming and crying for usually unknown reasons or unrealistic and often impossible demands. They are asserting their independence you tell yourself.  They are trying to communicate their emotions…fast forward to the pre-teen/teen years.  Exactly the same scenario, for also usually unknown reasons, as well as unrealistic and often impossible demands.  Only now they are quite possibly taller than you. Toddlers trying to express intense emotion and pre-teen/teens dealing with hormone overload cause exactly the same response in the human brain.  Ok, I don't actually know that for sure but I would be willing to put money on it.
So there you have it.  Enjoy those years between toddlerhood and the pre-teens because you will need those times sustain you and keep you strong.  Good luck my fellow parents.  Pass the wine.